HELLO. I'M STEVE FRETZIN.
Author, Legal Business Development & Marketing Expert
Over the past 18 years, I have personally coached and trained business professionals (just like you) in more than 50 industries. Ten years ago, when I was recruited into the legal profession, Attorneys found my NO SELLING approach and methodologies refreshing. I have designed genuine processes developed to allow for a "win-win" experience for you and your clients.
My approach to business development and marketing have been proven time and time again to produce results. But you don't have to take my word for it! You can read testimonials from my clients throughout my website and on LinkedIn.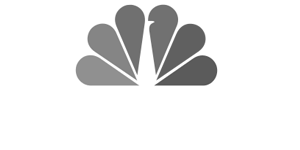 REAL TESTIMONIALS FROM REAL FRETZIN CLIENTS
Worth Every Penny

"Working with Steve has been worth every penny."
— Neil Dishman, Shareholder
Jackson Lewis PC
Tripled My Business

"With Steve, I more than tripled my volume of legal business and had one of my most profitable years in my 25 years of practicing law."
— N. Neville Reid, Partner
Fox, Swibel, Levin & Carroll, LLP
Professional Approach

"Steve Fretzin's approach was professional from the start, which is why I even agreed to talk to him. And I'm glad I did."
— Steven Fagan, Partner
Law firm of Fagan, Fagan & Davis
Tools for Success

"Steve gave me the tools and comfort to see business development not as sales but as an offer to help."
— Philip Barengolts, Partner
Pattishall McAuliffe
Endless Ideas

I find most people who teach about how to market service businesses to have limited ideas. Steve's just seem endless.
— Erica Minchella, Short Sales & Foreclosure Defense
Minchella & Associates, Ltd
Hands-On Approach

"Steve revamped our website and put a marketing plan in place. He's been coaching our attorneys on how to market our services and reach out to new clients. He works tirelessly and has a very hands-on approach."
— Larry Shulruff, Partner
IF YOU'RE READY TO GROW,
REACH OUT TO FRETZIN TODAY.
Our initial conversation is complimentary.
Please complete the form below or call (847) 602-6911. 
BROWSE OUR FREE & HELPFUL RESOURCES
Fretzin.com offers instant access to a blog, video tutorials and more. Our topics are exclusively designed for legal professionals and law firms. They reflect how I approach my clients and highlight my consulting techniques.