TESTIMONIALS
Quotes from real FRETZIN clients.
REAL REVIEWS FROM REAL FRETZIN CLIENTS
Steve's process is straightforward and really helped me refine my approach with clients.
Steve is an excellent coach in every sense – a teacher, strategist and motivator just to name a few qualities. Steve has given me the knowledge, structure and confidence to effectively expand my marketing efforts and capture business in competitive situations. I would highly recommend Steve if you are serious about growing your practice.
I worked with Steve when I first made a lateral transition 7 years ago. Working with Steve changed my mind set on business development and helped me focus on growing my book of business instead of wasting time. The work I did with Steve and the continual insight from him over the years have really helped me continue to grow my practice and still have time to enjoy life. I highly recommend Steve to anyone who is serious about growing their book of business!
Steve has taught me how to use his logical, easy-to-follow approach to generating new clients. As a result, my law office has valuable new cases and I have connected with referral sources I would not have found on my own.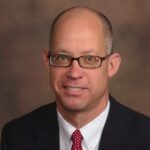 Steve is a results-oriented trainer who worked with our team on goals, objectives, and approach to clients. He instilled newfound confidence in those who had no experience in direct sales/multi-level marketing, and he inspired them to reach for their targets. He created an out-of-the box group model for our team to meet their adult learning needs. We've seen great results and we would not hesitate to recommend Steve to others.
On top of all of his "academic" expertise, Steve is an extremely valuable in-the-trenches networking partner. He will teach you the theory of networking. That is part of what you are hiring him for. His network and "give first" philosophy come as an unexpected and welcome bonus.
Private Equity & Venture Capital Attorney
Steve has helped me to focus on my marketing efforts and develop a concrete and practical business plan. My goal was to become more organized with marketing, and Steve helped me to achieve that goal. The bottom line is that my business has grown substantially this year and Steve is one of the main reasons for this growth.
I was uncomfortable seeking new business, but I've always liked helping people. Steve gave me the tools and comfort to see business development not as sales but as an offer to help. Changing my approach over the last six months has led to a jump in my new originations, two-fold last year, and I've already surpassed that figure in the first two months of this year.
In the year after working with Steve, I more than tripled my volume of legal business and had one of my most profitable years in my 25 years of practicing law. The business generation skills I acquired or sharpened by working with Steve substantially contributed to that success. I HIGHLY recommend Steve to anyone seeking to "up their game" as a lawyer or other professional.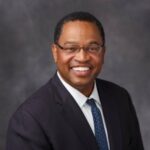 Steve is the real deal in coaching attorneys and developing business. I know this from experience. I am an attorney in practice for 36 years, whom he has been coaching for about three months. He has gotten me organized and educated about business development far beyond where I was before meeting him. With Steve's guidance I have developed dozens of new contacts.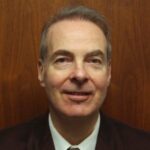 Steve revamped our website and put a marketing plan in place. He works tirelessly and has a very hands-on approach. He's been coaching our attorneys on how to market our services and reach out to new clients.
As an attorney, where would I have learned how to grow a sustainable business? Steve Fretzin is more than a teacher of business development, he acts as a doctor to diagnose and eliminate the issues we attorneys face every day in attempting to grow a law practice. Whether you are a highly seasoned attorney or just starting out, you will definitely benefit from his insights and teachings. I strongly recommend Steve!

Steve Fretzin is an incredible guy. His class and overall training was instrumental to my success. He separates himself from the others by truly caring and investing in his clients. He is committed to the success of each and every person that he works with. Taking his class has given me a new perspective on marketing, sales and networking. It was a great investment for me.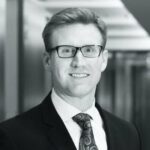 I believe I am pretty savvy when it comes to building my business, but there has not been a time when I have heard Steve Fretzin talk that he has not given me some ideas, skills or challenges that were not already in my bag of tricks. I find most people who teach about how to market service businesses to have limited ideas. Steve's just seem endless.
Real Estate, Short Sales & Foreclosure Defense
Steve is knowledgeable, accessible, and so helpful in coaching attorneys who are looking to expand their networks and books of business. His insight is invaluable, and I have truly enjoyed working with him and learning from him. Highly recommend!
Working with Steve has been worth every penny and every minute I've invested in it. I am now getting better results with much less wasted time and effort. I recommend Steve without reservation to anyone who wants to become more skilled and more efficient at developing new business.
Working with Steve Fretzin demystified business development for me. Steve taught me specific, accessible strategies to help build my book of business and (kindly) prodded and pushed me along the way. I would recommend Steve to any attorney serious about business development.
Steve is a fantastic resource for attorneys looking to improve their business development skills. Over the past few years, Steve has been an invaluable resource and coach for me in growing my book of business. His advice and guidance has also helped me become more efficient and productive at networking thus saving time while increasing results. Highly recommended!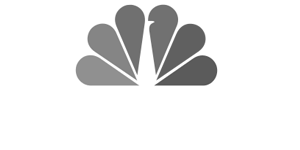 LEARN MORE ABOUT OUR SPECIALTIES & SERVICES FOR LAW FIRMS & LAWYERS
READY TO GET STARTED?
If you're concerned about the growth of your practice or how the next client will find you, simply complete this form to request a conversation that will start you down a new path… a path of growth, development and better book of business.
Our initial conversation and consultation is always free of charge.
If you prefer to call, you can reach me directly at (847) 602-6911. 
BROWSE FREE & HELPFUL RESOURCES
Freztin.com offers instant access to a blog, video tutorials and more. Our topics are exclusively designed for legal professionals and law firms. They reflect how I approach my clients and highlight my consulting techniques.